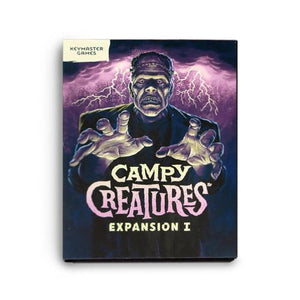 Keymaster
Campy Creatures Expansion 1
Regular price
$16.00
$0.00
Unit price
per
The need for Mortals has never been greater, but they've grown suspicious of the creatures we've sent. There's also word on the comms that an Angry Mob has begun to rise up. It's time to tip the favor in our odds. We've cooked up four new creatures they will never see coming!
Campy Creatures: Expansion I adds more Creatures, more Mortals, and more Locations into the mix. The Expansion works as a modular system allowing players to change-in and change-out the Creatures or Mortals they would like to play with for that game.
2nd Edition of base game required.
---