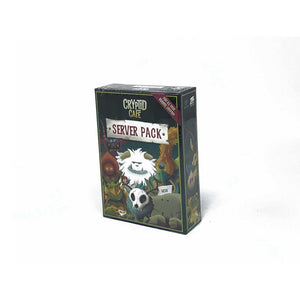 25th Century
Cryptid Cafe Server Pack
Regular price
$18.00
$0.00
Unit price
per
You can now play as your favorite cryptid in Cryptid Cafe. You'll get 3 of each cryptid server, in 16 unique designs, for a total of 48 cryptid servers! All the cryptid servers are 1-color screen printed.
Cryptid Cafe Server pack includes - Snallygaster, Flatwoods Monster, Mothman, Thunderbird, Jersey Devil, Grafton Monster, Chupacabra, Wendigo, Jackalope, Yeti, Ogopogo, Bunyip, Loveland Frogman, Beast of Busco, Loch Ness, and Brown Sasquatch.
Requires the base Cryptid Cafe game to play. Honestly, though, if we didn't own a game store, we might just buy these because they're super cute!
---