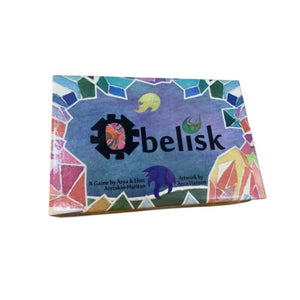 Tessellation Games
Obelisk
Regular price
$20.00
$0.00
Unit price
per
Work together to capture hoards of demons before they escape in this cooperative strategy game for 1-4 players. You'll be able to design a maze, place defense structures, upgrade your defenses, and of course capture monsters!
Making a maze will help delay the monsters while you plan your strategy. Placing towers will help you capture monsters and break them down into resources. However, with limited resources to go around, where you place your towers and which towers you upgrade will be very important. Make sure to capture the monsters before they reach the end of the maze!
This game is for ages 12+ and is family friendly.
---