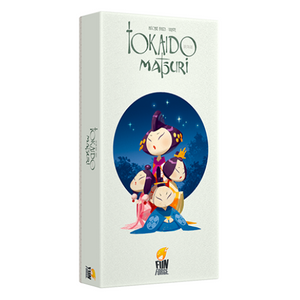 Funforge
Tokaido: Matsuri
Regular price
$26.00
$0.00
Unit price
per
Traveler, welcome back to the Tokaido, the legendary East Sea Road connecting Kyoto to Edo.
Traditional Japanese festivities will now be an integral part of your Tokaido Journey. These Matsuri (Japanese word for festival), triggered by the arrival of the Travelers at the intermediate Inns, will now punctuate your path with unique events.

Matsuri is the 2nd expansion for Tokaido, following in the footsteps of Crossroads, its first expansion which aimed to spice up choice-making and tactical thinking in games of Tokaido. Matsuri adds even more depth to your playthroughs by adding feasts and festivals!

---